Oracle Database Management
Mshah Technologies provides Database Administration (DBA) services for companies who deploys oracle technologies in their core Infrastructure.
Mshah's Database Administrators are Oracle Certified Professionals, with an average of over 7 year's experience. Their expertise includes entire Oracle's Core Technology platform including: Dataguard, OLAP, RAC Advanced Security, and Oracle Applications.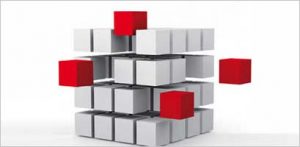 The complex nature of database administration is often an ongoing challenge for businesses. Employing and training database administrators both take time and money. And even when hired, database administrators typically must spend most of their time managing day-to-day system operations with little time to focus on strategical IT initiatives.
There is every chance that even a team of administrators cannot possibly monitor and provide round the clock support for systems because of holidays, vacation and tight work schedules. As a result, mission-critical applications need to be supported round the clock. Database Administration services can provide the very necessary round the clock support to take care of database administration tasks ranging from routine work to specialized solutions like Dataguard and RAC.
DBA Services
Proactive Monitoring
Table Space, File and Space Management
Performance Tuning
Backup and Recovery
Installation, Patches, Upgrades, Migrations
High Availability Solutions including RAC & DataGaurd
End-to-End Database Administration
Performance Tuning
Proactive Monitoring & Trouble-shooting
Database Installation, Patches & Upgrades & Refreshes
Oracle Applications Patching & Cloning
Oracle Tech Stack Management
Capacity Planning
Database Security Management
Backup and Recovery Solutions including RMAN
Oracle Solaris
The most robust, reliable, secure, and innovative enterprise operating system available to IT organizations running Oracle enterprise applications. Oracle Solaris combines key computing elements: operating system, networking, storage management, and user environment into a stable, high-performance foundation that companies can depend on to deliver infrastructure solutions.
Incorporating innovative features, such as virtualization technology, broad hardware applicability, advanced storage management, rich security capabilities, extensive debugging and analysis tools, and more, Oracle Solaris is designed to deliver the power, flexibility, and availability necessary for small-scale to enterprise-wide computing.
High-performance platform support:
The OS is optimized to leverage the compute, networking, and security features of today's state- of-the-art processors, helping meet the demands of complex, multi-tier application requiring enterprise-class performance and availability.
Reliability and availability:
A key feature in Oracle Solaris is Predictive Self Healing, a technology that helps increase system and service availability by automatically detecting, diagnosing and isolating hardware and software faults.
Security:
The leading-edge security features in Oracle Solaris help reduce the risk of intrusions, secure applications and data, assign the minimum set of privileges and roles needed by users and applications,and control access to data based on its sensitivity label.
Oracle Linux
Available as open source, Oracle Linux is fully compatible both source and binary with Red Hat Enterprise Linux. Oracle Linux is certified for compliance with the Linux Standard Base (LSB) standard, which reduces the differences between individual Linux distributions and greatly reduces the costs involved with porting applications to different distributions, as well as lowers the cost and effort involved in after market support of those applications.
Oracle Linux Test (OLT) Kit:
Oracle Linux Tests are designed to verify Linux kernel functionality and stability essential for the Oracle Database. The Oracle Linux Test (OLT) kit, which is distributed as a set of rpms, provides an automated mechanism to define, execute and analyze tests. The OLT Kit is a test framework designed to verify Linux kernel functionality and stability essential for the Oracle Database both in single node and in RAC configurations. OLT includes stress and destructive tests for network and storage failures.
Oracle Management Pack for Linux:
Available exclusively for Oracle Unbreakable Linux Basic and Premier support customers, the Oracle Management Pack for Linux provides an integrated and cost-effective solution for complete Linux server lifecycle management.Using these rich Linux management features along with the complete Oracle Enterprise Manager product set,customers can take advantage of enterprise-scale service level management,automated change and configuration management, and comprehensive system and application performance management.