SYSTEM PERFORMANCE IS BECOMING INCREASINGLY IMPORTANT AS COMPUTER SYSTEMS GROW IN SIZE AND COMPLEXITY. AN UNDETECTED PERFORMANCE ISSUE CAN RESULT IN COSTLY OUTAGES, AND PUT YOUR VITAL DATA AT RISK…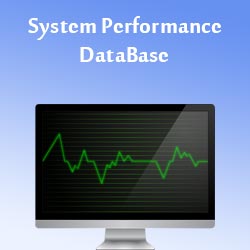 Mshah Info Technologies offers complete database health check services. Our proven methodology measures the performance of your mission critical database in the areas of availability, performance, capacity planning and security. Ensuring your database performs at peak efficiency means adopting a proactive approach to monitoring. Regular health checks can provide an overview of your database's stability, identify potential issues and eliminate bottlenecks.
The health check process begins with a review of the database, the operating system configuration, and the application layer. Our certified database specialists investigate each of these three areas to understand the environment and identify any issues that can potentially impact stability and performance; their findings are summarized in a final health check report, fully customized to reflect your needs.

Database Health Check Services includes a monthly log into the database to:
Review machine configuration and report on utilization of CPU, Memory and Disks
Review database configuration parameter settings to maximize performance
Review database layout for optimal performance and recover ability
Review internal database statistics and database resource utilization
Review database and machine logs for sporadic or recurring errors
Review completion status of database jobs
Review database performance report for a single business critical hour
Generate a Summary Database Assessment Report