Mshahtech  IT Consulting provides strategic planning for people, processes and technologies. To add value to client businesses, we offer strategic consulting services meeting the enterprise objective of sustainable growth with a competition edge. We suggest latest technology solutions and industry tested practices with our unrivaled expertise.
Mshahtech's team understands your business processes on which we leverage our experience to add value to your existing processes and business needs. We take a holistic approach to IT by assessing data center assets and processes in the context of business requirements and providing an actionable analysis complete with recommendations that consider the goals, objectives, and requirements of the business.
Even while we're helping you solve your business challenges today, we're thinking about the future – and how we can take you there. Which is what gives you the competitive edge in what's to come.
IT Consulting: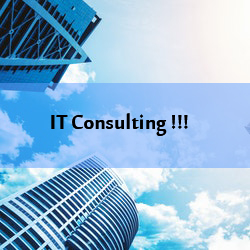 Mshahtech consulting arm aims at providing a process backbone and framework for your business, concept or an idea so that quick and effective application development can be undertaken. Mshahtech provides Consulting services to serve clients with their changing IT environments.
We assist clients to:
Improve effectiveness and efficiency of IT application environments by adopting re-useable software platforms.
Design platform-based solutions, based on organization and technology issues.
Plan and implement IT initiatives.
Our key IT consulting services include:
Business Consulting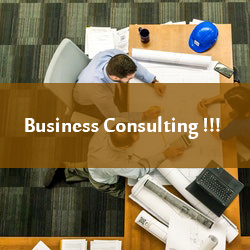 Mshahtech Business Consulting services will maximize your investment in your It organization. Mshah helps organizations achieve high performance with splendid solutions through an unmatched combination of industry . Mshahtech's Business Consulting services will bring depth, completeness and value added technologies to your organization.
Our deep expertise in Business Consulting enables you to:
Link industry best practices with your application deployment with Mshahtech's project management expertise and proven methodologies.
Keep your finger on the pulse of your business operations with an enterprise resource planning (ERP) system.
Keep mission-critical applications available in the face of unexpected disruption.
Project Consulting
Project consultancy is a highly specialized field in itself and requires extensive expertise. We provide to a broadened set of businesses for project based consultancy services. Choosing an IT platform or solution has become a strategic decision for any company to have a sustainable competitive advantage. We understand the complete business processes of the organizations and help them to implement fast performing and cost effective IT solutions to leverage the growth of the organization.
Making the correct decision in an IT System that is well applicable to the size, goals, processes and culture of an organization, will not only result in Excellent return of Investment, but may also greatly effect the organization's competitive position.
If you are planning for a new IT System or upgrade or want to modify an existing IT system. MShahtech's Project Advisory services will help you to clarify the requirements, evaluate vendors and see you through the implementation.
Preparation and Planning of Request for Proposal (RFP)
As a part of this services, Mshahtech Solutions consultants ensure that our client requirements are accurately and clearly stated, so that prospective vendors can provide a comprehensive, quality techno-commercial proposal with clear, concise, and complete answers. Mshahtech's consultants will work with the client IT team to define a well-structured RFP which will permit comparison of the various proposals by the evaluation team.
Vendor Proposal Evaluation and Selection of Successful Vendor.
Mshahtech Solutions consultants engage with our clients.
Respond to clarifications and questions of vendors on the RFP.
Evaluate, grade and rank vendor responses.
Prepare report which summarizes vendor responses duly evaluated.
Short list vendors.
Coordinate presentations of short listed vendors.
Attend vendor presentations and evaluate. Coordinate checking of references and site visits as applicable.
Check reference sites.
Submit comprehensive evaluation report with suggestions and recommendations.
Software Procurement and Contract Negotiations.
Mshahtech Solutions assist customers in procuring the software solution from the chosen vendor.The following services are provided:
Identify the final quantities and licenses.
Finalize vendor project implementation plan.
Review the vendor agreements for the project (software licenses, maintenance, training and implementation services)
Negotiate with vendor and agreement on prices, terms and performance expectations.
Finalize the procurement agreement with the vendor.